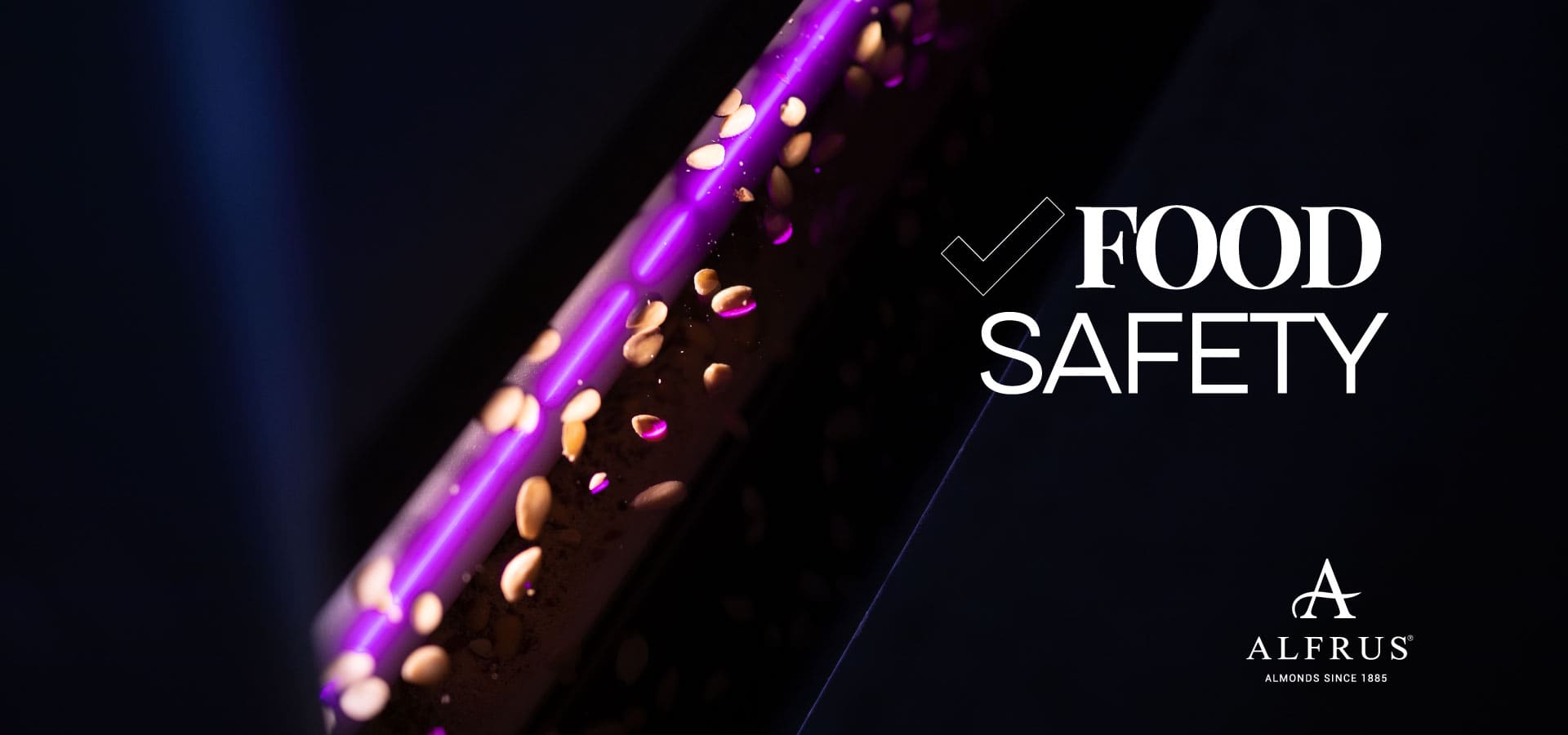 Food safety, an electronic eye that watches over high-quality almonds
When a smart factory 4.0 like ours puts itself at the service of food safety, the result is an high-quality almond. We know this well, here at Alfrus, where the standards of almond selection and control have reached levels of excellence, thanks to our cutting-edge technology systems.
"Processing almonds in a Smart Factory 4.0 means working better, faster to offer our customers the highest level of quality and safety", highlights Michele Sisto, Vice President of Alfrus.
In our plants, an attentive, precise and scrupulous electronic eye watches over the raw material from their first arrival and up to the entire production process. In fact, we have implemented digital intelligence processing lines that carry out targeted controls, selecting only the product compliant with the standards required by each customer. Everything is controlled in-depth, analyzing even those parts that are invisible to the human eye.
DIGITAL TECHNOLOGIES FOR FOOD SAFETY
High technology and food safety are in close correlation thanks to our state-of-the-art equipment. In fact, we have two high-tech machines that control the product along the production line and select it:
– Optical sorting machine
– Laser sorter
The first one evaluates high-quality almonds relating to specific shades of colour. Through chromatic controls, it immediately identifies non-compliant almond.
The laser sorting machine, on the other hand, has both BSI and Laser system. The beam of light scans almonds and analyses them in-depth; it can immediately isolate each product that has discrepancies, even minimal grooves, or contamination.
Furthermore, along the processing cycle and before packaging, our almonds undergo multiple in-depth controls with metal detectors and X-ray machines.
NOTHING ESCAPES THE ELECTRONIC EYE
Thanks to these state-of-the-art equipment, only high-quality almonds reach the market and our customers. We guarantee a safe and guaranteed product to the food and confectionery industries.
With high technology, even the most difficult challenges become possible.